Pararescuemen deployed for Icelandic Air Policing are taking advantage of Iceland's unique landscape for some training. 
Although the Airmen's primary objective is to rescue downed aircrew deployed with the 48th Air Expeditionary Group if needed, the trip provides an opportunity to accomplish training objectives the team wouldn't ordinarily have access to near Kadena Air Base, Japan, from where they are deployed. 
"It is a different environment," said Staff Sgt. Brian, 48th AEG pararescueman. "Kadena is on a tropical island, but it's good for us to get out of that environment and work in the cold weather environment that we're not typically used to. We don't have the opportunity to get out on the ice in the high mountains whenever we want to so that's a really nice change."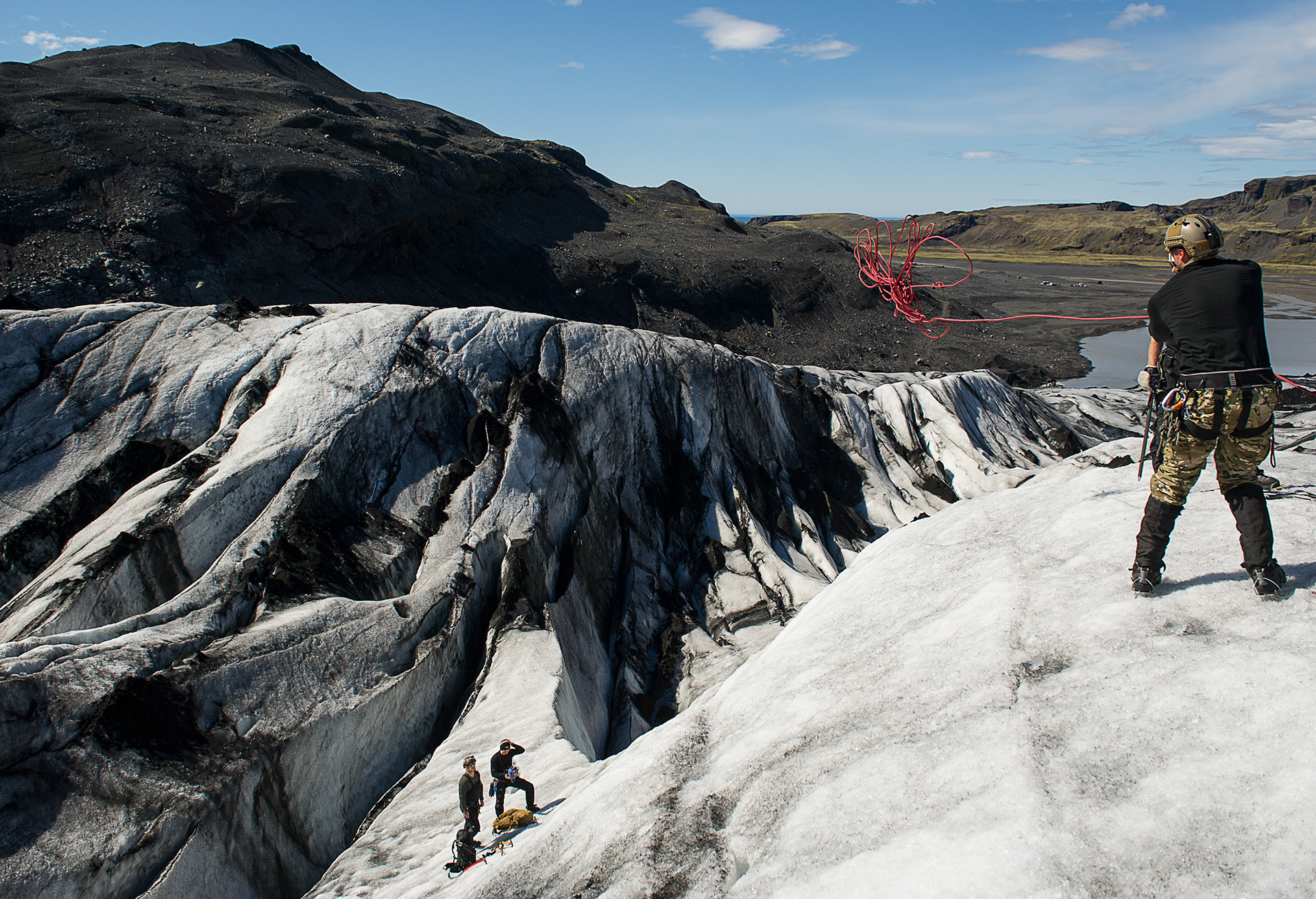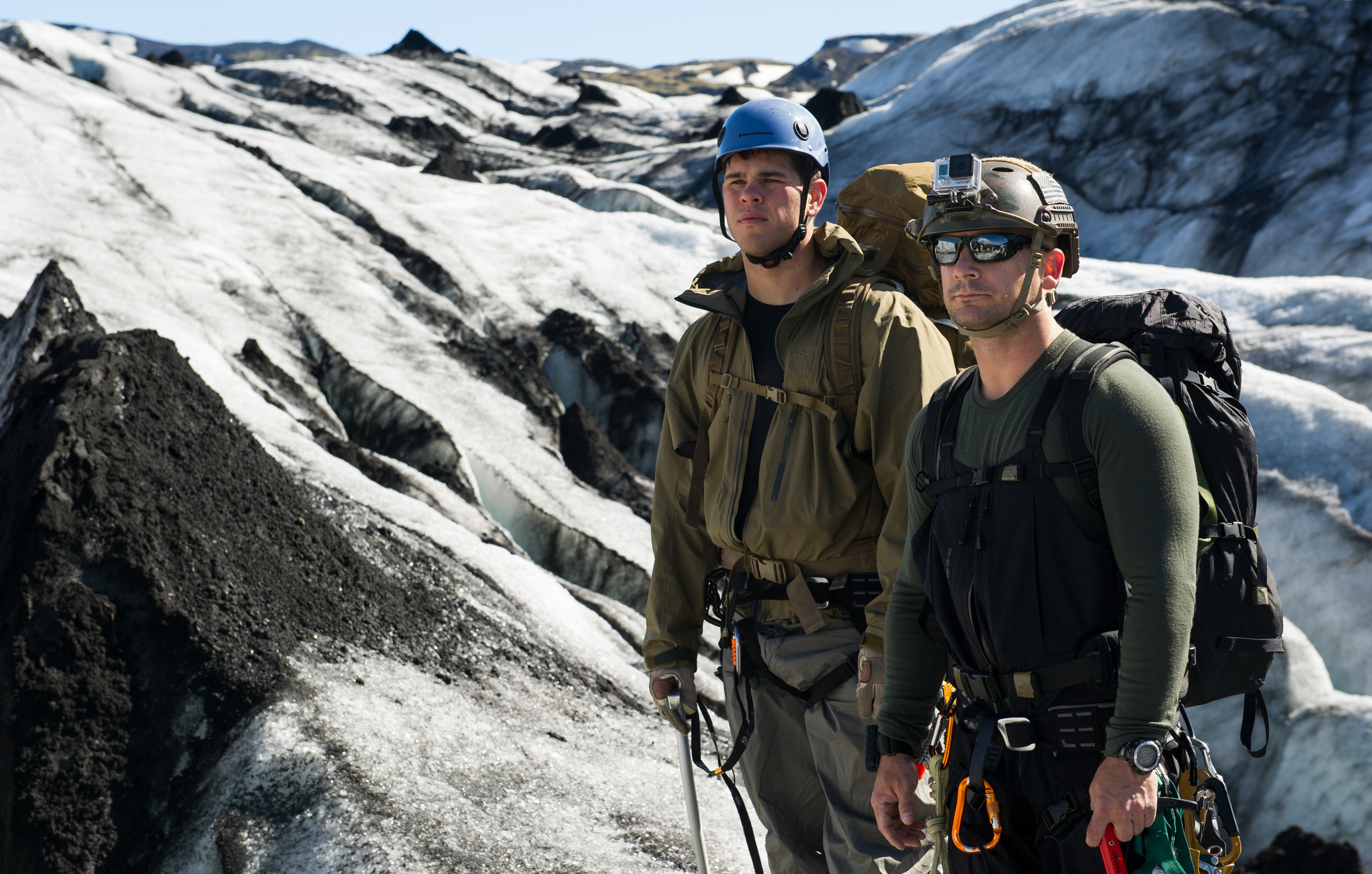 The Guardian Angel team, normally assigned to the 31st Rescue Squadron, was guided onto the glacier by a member of the Icelandic Association for Search and Rescue, which is a volunteer force the nation relies on for it's search and rescue needs. 
The ICE-SAR works closely with Airmen while they are deployed for Icelandic Air Policing and the expertise they provide to the U.S. Air Force pararescuemen can prove invaluable. The search and rescue Airmen are required to perform this type of cold weather training at regular intervals in their career to upgrade their training status. 
"We advertise that we can recover anybody located anywhere around the world. So if that person happens to be on a glacier in Iceland and there's a vertical ice wall that is between us and that victim, we've got to get somebody up it," said Brian. "We've got to get to that victim, so basically it's practicing to overcome those obstacles that stand between us and our survivor and we've got to do whatever it takes to get to them."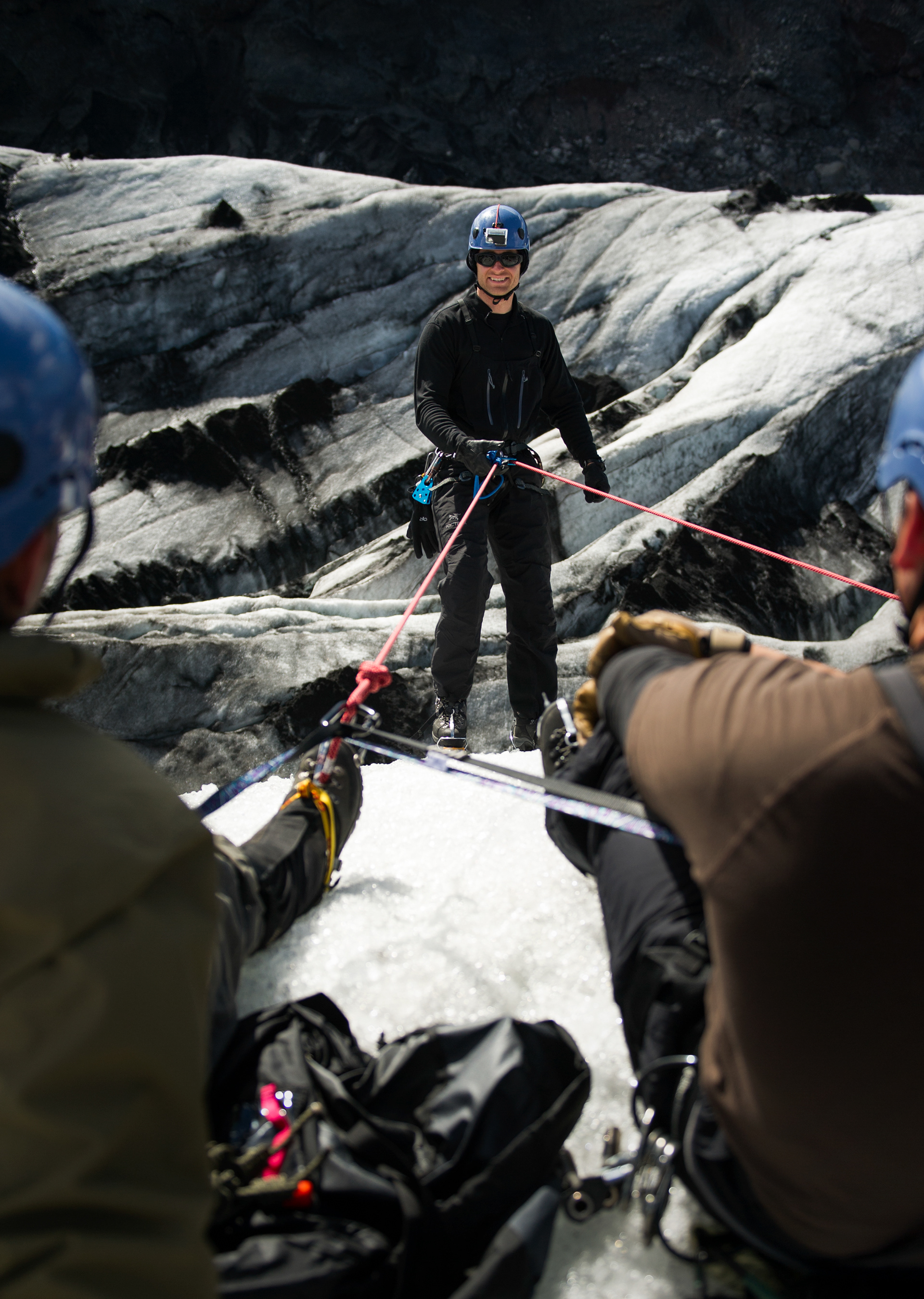 While the Airmen are in Iceland, they are training on several cold-weather rescue techniques including: glacier travel and crevasse rescue, avalanche rescue, ice-climbing techniques, and cold-water diving. 
"We'd be willing to go anywhere or do anything to get to our survivors," said Brian. "No matter where they're at, not matter what's between us and them, we are training and we are going to overcome that obstacle to get them back home safely."